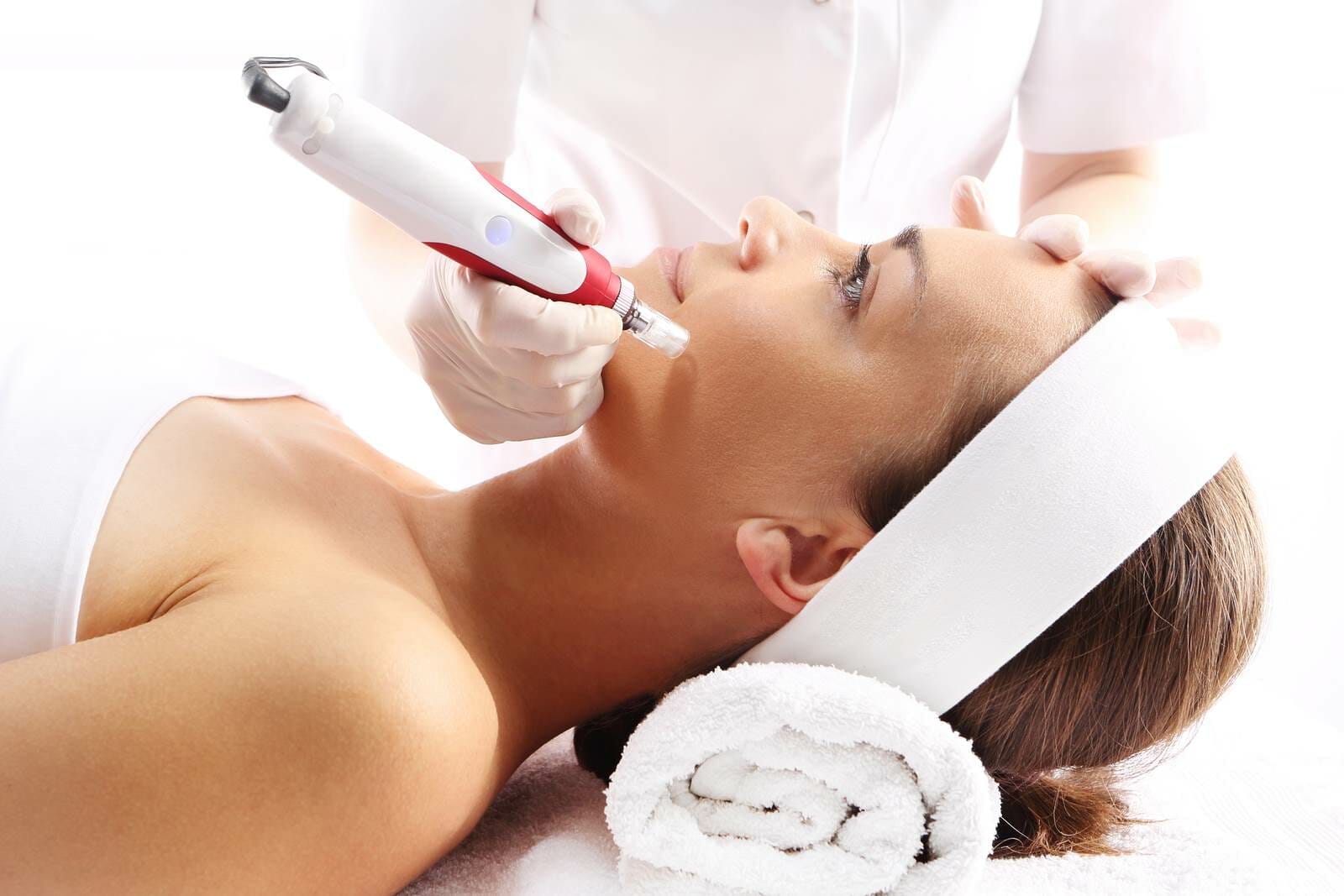 How does an Esthetician benefit your skin?
Estheticians are trained in treatments to correct some of the most common concerns you may have with your skin. In addition it's extremely important to maintain a balance to keep it healthy. They provide various treatments on the face and body to ensure wellness. The general goal for maintenance is to get facials or treatments tailored for your skin on a regular basis. Customizable treatments deal with many concerns such as oil, dryness, acne, hydration, deep cleansing, youthful complexion, overall health and protection from environmental hazards. Hazards can be UV Rays from the sun, pollution, what you eat, drink, and smoke. Free radicals are formed in the skin when exposed to these harmful elements. Once free radicals attach to your cells they begin to break them down which cause aging, among other things. This can cause wrinkles, sun damage, dull skin, and hyperpigmentation (dark spots/age spots). Estheticians can help to prevent those as well as help to achieve personal goals.
What does an Esthetician do?
Depending on the state in which you live the requirements will differ. Each state requires a specific amount of hours of education (class time) and the person must pass the state examination to become licensed. Beyond that to renew an Esthetician license every 2 years continuing education must be complete (24 hours in Florida) and renewed through the state to keep the license current. It's also required to keep this posted in the room in which you work.
A licensed Esthetician is able to practice skin care. Some of the services related to skin care that clients come in for are Facials, Chemical peels, Microdermabrasion, and waxing; just to name a few. The most common service performed is the facial; and there's no limit to the different types offered. A good Esthetician is able to analyze the skin perform the appropriate treatment and recommend products for the client to continue caring for their skin at home. Different facials are performed depending on desired results. Therefore people get facials for all different reasons; reduces blackheads, minimize the appearance of pores, reduce fine lines and wrinkles, detoxify the skin, brighten dull skin, and lighten hyperpigmentation, are only a few. Facials are the most common service performed and majority of the time the basic steps will stay the same. They customize the treatment by changing how they perform each step. A facial consists of cleansing, exfoliation, a mask, serums, moisturizer and SPF.
Exfoliation is the process of removing dead skin cells. The Stratum Corneum is the top layer of the Epidermis. As Partial removal of this outermost layer can easily be done with a variety exfoliators. A manual exfoliation and Chemical exfoliation are two ways of accomplishing is the most commonly known. The other way  They consist of a variety of scrubs, a brush, or anything similar. An example of a scrub is a bottle of something similar to cleanser that contains the little granules,they're worked on the skin to manually exfoliate. Enzyme is a great example of a eat away dead skin cells similar to a Beta hydroxyl. The main difference is an enzyme works on a more superficial level. Beta hydroxyl is a chemical exfoliant which is considered to be a chemical Peel; the third way to exfoliate. As skin sheds off, or when you exfoliate, smoother skin cells move up to the surface of the skin. As we age this process begins to slows down; leaving the dead and dull cells at the surface, This means exfoliating is an important step for anti-aging. Later we'll talk about different methods of maintaining a youthful complexion.
A stronger exfoliator will work deeper to resurface the skin. An example of a resurfacing treatment would be a strong chemical peel. The most common peels are Glycolic for overall resurfacing, Salicylic for problematic skin to clear up acne, and Lactic Acid similar to Glycolic, however its more hydrating. Resurfacing treatments can be done for many reasons such as anti-aging, reduce hyperpigmentation, and acne scars. Any time you exfoliate, and especially when you totally resurface skin, it speeds up cellular reproduction and the production of collagen; which is anti-aging. Peels that are used for reduction of hyperpigmentation slough off excess melanin causing dark spots to lighten and overall a more even skin tone. Beta hydroxyl or Salicylic eats away dead skin cells and clear up breakouts.
Knowing which service is the best fit for different skin types and concerns a person has is important. So how do you find and pick a good Esthetician? Be sure the individual has a good reputation, look to see if they have reviews online from others that have had services with them before. Make sure they have the proper training, a good amount of experience (maybe 5 or 6 years), and make sure they practice proper sanitation. Going to an independent esthetician will give you more opportunity to have customized services. Most of the larger chain spas require each facial treatment to be done identical each time. This is a "cookie-cutter facial". This is done so if a client comes back they're encouraged to try a different service provider.
This will ensure the service will be the same when they return.  A large spa or a chain will dictate to the Aesthetician what products to use and the order they are applied. I customize every service so two people could both come in for a Vitamin C Facial and not receive the exact same facial. The entire treatment will be Vitamin C based but the way to exfoliate, serums, or the mask may change depending on what their individual needs are.  A doctor's office is safe, but I like the relaxation/massage portion of the facial and they usually don't incorporate massage in their facials. I want to leave the treatment feeling completely relaxed and my skin looking amazing.